Darci Greenacre Joins Drummond Woodsum's Government Relations & Campaigns Practice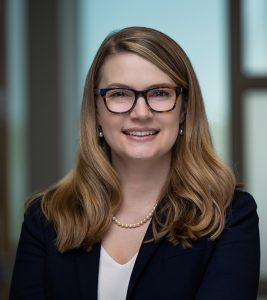 Drummond Woodsum is pleased to welcome Darci Greenacre to the firm's Government Relations & Campaigns Practice group. Darci is a non-lawyer Consultant with more than a decade of experience at the highest levels of government and federal campaigns.  In her role, she will be advising corporations, nonprofits, advocacy organizations, and electoral campaigns on a wide range of issues including energy, broadband and health care matters.
"Our clients want results and solutions and we believe Darci's abilities and forward thinking approach will help them achieve those things," said Toby McGrath, Managing Director of Drummond Woodsum Strategic Consulting.  "We're excited to have her join us."
Prior to joining Drummond Woodsum, Darci worked for U.S. Senator Collins for twelve years, where she served as a member of the senior staff.  As the Senator's Director of Scheduling, Darci gained experience in a wide variety of policy issues, strategy development, consensus building, as well as the various components of campaigning and political organizing.
Darci is a graduate of Stonehill College and a native of Maine.